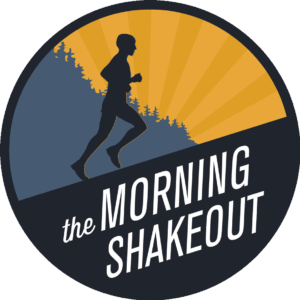 Every Tuesday morning in my email newsletter, I offer up my unapologetically subjective take on things that interest, inform, entertain, or inspire me in some way. My experiences as an athlete, coach and journalist have provided me a unique perspective on the sport of running and the industry as a whole, and I regularly share my insights and opinions on issues I'm knowledgeable and passionate about to create awareness, generate meaningful dialogue, and spur healthy debate.
But that's not all! I also go deep in conversation with athletes, coaches, and personalities in the sport on its namesake podcast, which I launched in December 2017. The show quickly established itself as one of the top podcasts in running and has featured the likes of 2:09 marathoner Scott Fauble, two-time Olympian and Boston Marathon champion Des Linden, Olympic silver medalist and New York City and Boston Marathon champion Meb Keflezighi, and Olympic Trials Marathon champion Aliphine Tuliamuk, to name a few.
In short, the morning shakeout is a carefully crafted blend of informed commentary, smart curation, and engaging exchanges, intentionally conversational in its tone. And I plan to keep it that way.
Putting my own spin on things, sharing what I've learned through my experiences, and connecting with people on a personal level has always brought me the most enjoyment. This is why the morning shakeout exists and the reason it gets delivered straight to your inbox every Tuesday morning. You can subscribe to it here.